If you are supplying your own dry goods for the bottling, (i.e. labels, glass, closures, etc), please make sure your dry goods are delivered to our warehouse at least 3 days prior to the planned bottling day. Please note Delivery paperwork is a must for all dry goods delivery for identification.
To ensure you dry goods are ready for bottling, we have developed a customer dry goods drop off form for you to fill out prior your delivery. Please note you won't need this if your label/glass etc company are delivering your dry goods. This form is only applicable when you are dropping off your dry goods in person.
Please click on the link below to download the drop off form.
It is highly recommended that all dry goods are delivered to Prowine a week prior production.
We will take care of it for you if we are supplying your dry goods.
For after hours delivery, you may drop off our dry goods at the customer entrance at the bottling hall: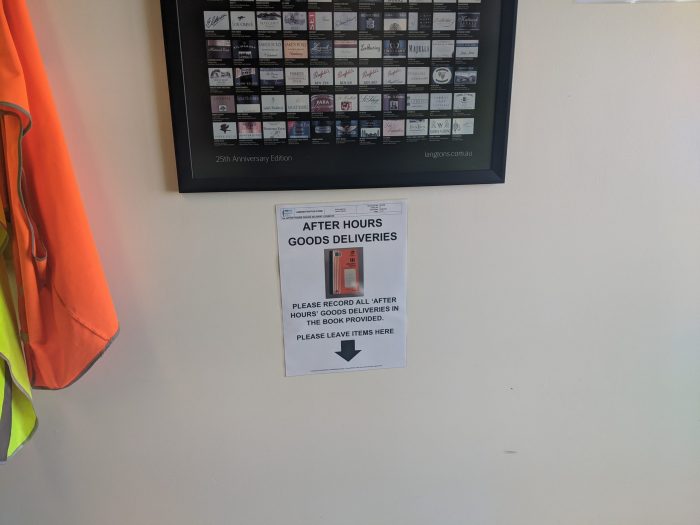 You may leave your dry goods under the sign. Our warehouse staff will take care of it in the next morning. Please also make sure you record your dlievery in our "after hours"goods delivery log book. You will find this book next to the customer sign-in book at the customer entrance.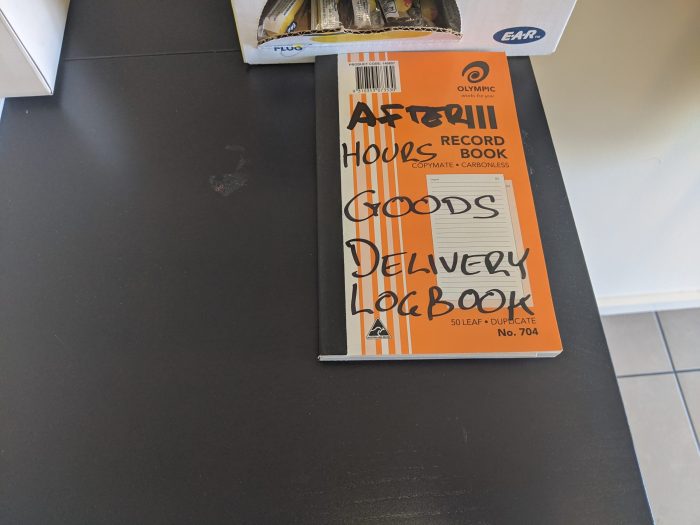 Please email us anytime for advice or enquiries in regards to your dry good delivery – [email protected]